Event Overview
Please join us this Saturday for a day of service with our new friends at DC Urban Greens. We're heading to the Ft. Stanton Garden in SE to help dig an irrigation trench and prepare the crops for the incoming rain and snow season. The farm contributes more than 3000 lbs of food to the local community, and as the garden is located in a part of Ward 8 with little to no access to fresh foods, it's absolutely essential to the overall health of the neighborhood. Bring your water proof clothes and prepare to get dirty as we make a difference in Southeast this weekend!
What To Wear
It's going to be muddy, please wear weather appropriate clothing and closed toe shoes or boots.
What to Bring
A friend and a hard work ethic!
Parking
Street parking is available on site.
Inclement Weather
Event will be rescheduled in the event of extreme weather or lightning.
Washington, DC Platoon
Event Contact: Pierre Larkin
plarkin@missioncontinues.org
(703) 598-3695
Impact Stories from the Field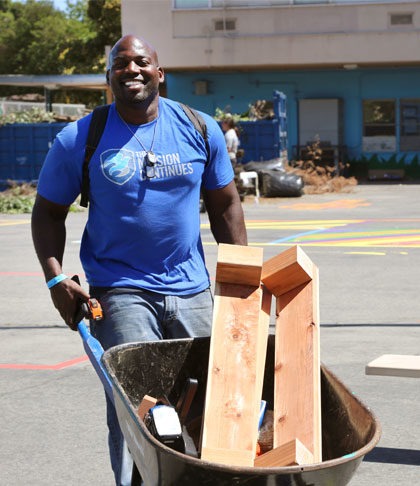 Support our Work in Communities Across the Country
Your donation goes a long way into ensuring that veterans are able to connect with others and make an impact in their home communities.