Event Overview
The Miami Service Platoon will be partnering with Miami Bridge and FIU to beautify the grounds of the Miami Bridge South location. Miami Bridge provides a full range of services to at-risk youth, including in-shelter counseling, field trips, in-home counseling and reunification with family. This project will include planting native plants and trees and mulching, as well as some friendly sports competitions, BBQ and music with the youth. This is a family-friendly event, so bring the kids, and make sure you grab a veteran and bring them as well!
What To Wear
TMC blue shirts and outdoor work clothes
Miami Platoon
Event Contact: Derek Auguste
dauguste@missioncontinues.org
(305) 815-0469
Impact Stories from the Field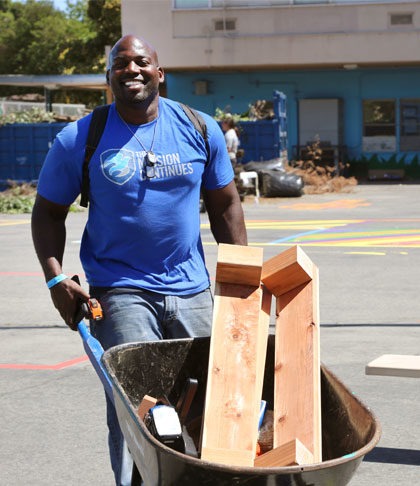 Support our Work in Communities Across the Country
Your donation goes a long way into ensuring that veterans are able to connect with others and make an impact in their home communities.