Event Overview
Join the Mission Continues as we make our triumphant return to Bogota VFW Post 5561 in New Jersey. Our mission for this project is to roll up our sleeves and paint the downstairs room in the VFW. In addition to this we will move some tables and chairs to the upstairs hall. Food will be provided and their is a game room located further in the downstairs floor for some billiards and darts. It is also important to mention there is a bar on site for an afternoon cool down via out of pocket expense. Remember we cannot wear our Mission Continues t-shirts while consuming alcohol so please bring an extra shirt if you're going to indulge. We hope to see you there!
What To Wear
TMC shirt ands clothes you won't mind getting dirty.
Parking Information
Plenty of available on street parking.
Inclement Weather
Indoor event. Rain or shine.
Event Contact: Aroch Bolanos
mrbolan01@gmail.com
(201) 850-3925
Impact Stories from the Field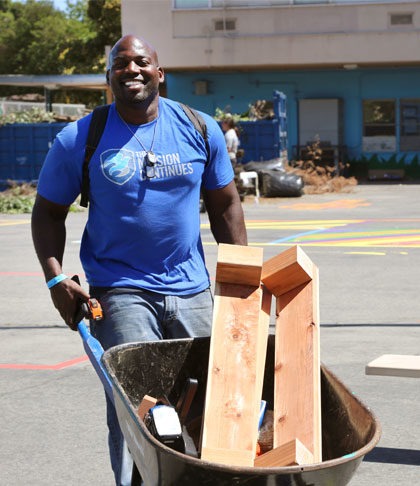 Support our Work in Communities Across the Country
Your donation goes a long way into ensuring that veterans are able to connect with others and make an impact in their home communities.