Event Overview
This year will be our 2nd annual Operation Santa honoring the 1st Cavalry Division at Fort Hood. We will be assisting with day of event stations included, but not limited to: passing out drinks, manning food/snack tables, information table and wrapping gifts for the children. Division leadership hand selects the families for the event. There will be an Amazon Registry list specially curated with items for the children of the families and we serve all ages up to 18 still in household and special needs adult dependents. Our goal this year is to sponsor 40 families, with an estimate of 100 children.
What To Wear
TMC blues;Casual (nice jeans, etc.)
What to Bring
TMC Blues Smiles Holiday Cheer!
Who's Invited
Kids (under 13);Teens;Adults (21+);Seniors (55+);Adults (18+)
Event Contact: Kris Vandenberg
kvandenberg@missioncontinues.org
3098468237
Impact Stories from the Field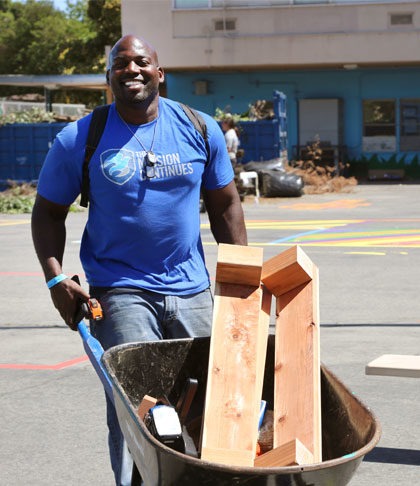 Support our Work in Communities Across the Country
Your donation goes a long way into ensuring that veterans are able to connect with others and make an impact in their home communities.