Event Overview
We're going to have a short Crossfit style workout (all ages and abilities!) followed by healthy food to jump start your week. We'll be meeting at the beautiful new Crossfit Hendersonville gym and we'll be sharing our workout space with Faith Rx'd. You are welcome to listen to their short inspirational message at the beginning if you are inclined. Please arrive a few minutes early to sign waivers! Hope to see you then!
What To Wear
Work out shorts and your Blue TMC t-shirt (I'll bring some), sneakers
Event Contact: Patricia Hannigan
duffyandtricia@gmail.com
+16157881483
Impact Stories from the Field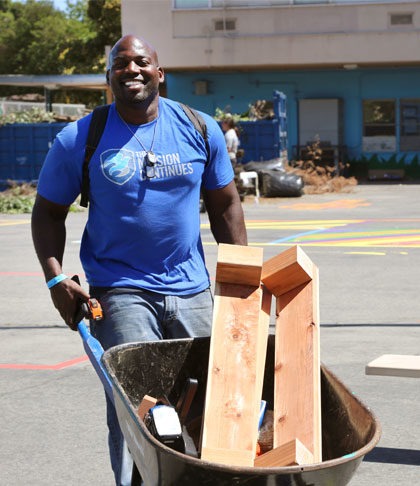 Support our Work in Communities Across the Country
Your donation goes a long way into ensuring that veterans are able to connect with others and make an impact in their home communities.