Event Overview
Mobile Food Pantry in Riverview FL needs volunteers to assist with directing traffic, sorting food and supplies, and loading vehicles. We will have volunteers meet at church at 12:30pm, and from there the truck drops off all of the food and we will help to separate it. There will be gloves and masks PPE onsite, but you are encouraged to bring your own. Supplies are limited Registration is virtual please ensure you register online. Please remember to drink plenty of water, (I will have a cooler with water) and wear comfortable shoes, plan on standing, walking, and lifting.
What to Bring
Water, sunscreen, comfortable clothing.
Operation Nourish
Event Contact: Philip Luoma
pjluoma@gmail.com
(706) 829-9915
Impact Stories from the Field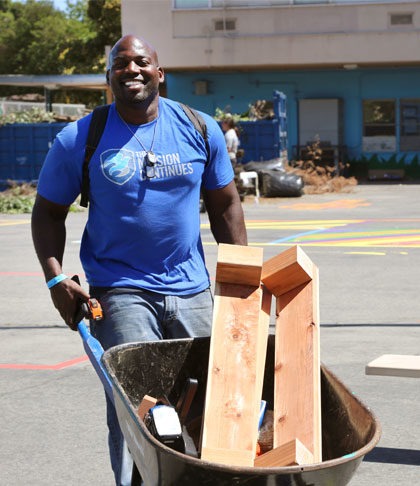 Support our Work in Communities Across the Country
Your donation goes a long way into ensuring that veterans are able to connect with others and make an impact in their home communities.