Event Overview
On a local level, the Copperas Cove Lions Club serves our community in a variety of ways, including helping parents who cannot afford eyeglasses for their kids, free eye screening, sending kids with disabilities to Lions Camp, awarding scholarships, and more. The Copperas Cove Lions Club asked for the Killeen platoon's assistance in their highway cleanup on September 26, 2020. Volunteers and participants will meet at the parking lot of Cinergy Cinemas located at 402 Constitution Drive in Copperas Cove. The Killeen platoon will set up a registration table with fruits, beverages, and snacks for our volunteers. Please join us in helping the Copperas Cove Lions Club in serving and keeping our local community through this highway cleanup event. We hope to see some of you there. Charlie Mike!
What To Wear
TMC blue shirt, team shirt, hat, long pants, face mask.
What to Bring
Re-usable water bottle, your favorite pair of gloves, other volunteers, friends, family, and your "kick-ass" attitude.
Parking
Volunteers and participants may use the Cinergy Cinema's parking lot for this event.
Inclement Weather
In case of extreme weather, we will seek guidance from the Copperas Cove Lions Club's on-site representative. Otherwise, we will postpone or cancel the support event.
Killeen Platoon
Event Contact: Anthony Martinez
amartinez@missioncontinues.org
(254) 383-9492
Impact Stories from the Field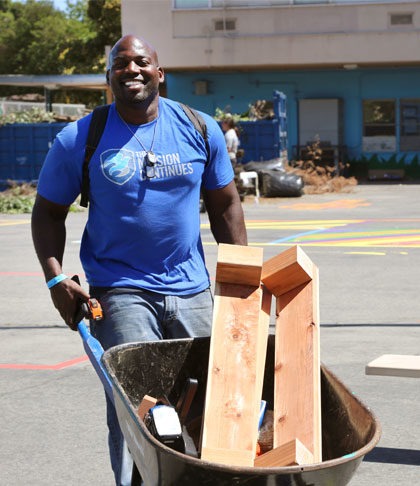 Support our Work in Communities Across the Country
Your donation goes a long way into ensuring that veterans are able to connect with others and make an impact in their home communities.