Event Overview
We'll be working in both the front and back of the property to do general clean up, door painting, and possibly some planting.
What To Wear
Blue The Mission Continues T-Shirt Big Smile Sun Hat
What to Bring
Bring a fellow veteran, family, friends and are welcomed
Parking
Plenty of Parking on Site
Inclement Weather
Plan for weather to be hot; work within limitations.
Sacramento Platoon
Event Contact: Pamela Andrews
plakra@aol.com
(916) 803-7644
Impact Stories from the Field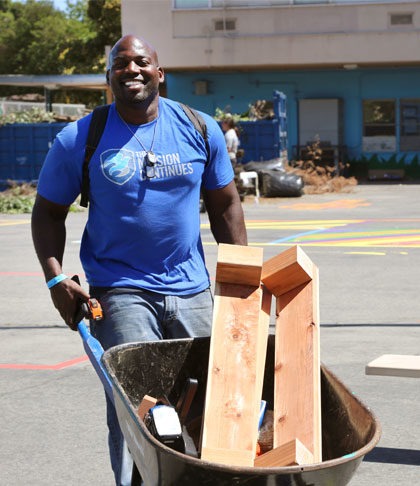 Support our Work in Communities Across the Country
Your donation goes a long way into ensuring that veterans are able to connect with others and make an impact in their home communities.