Event Overview
Nashville 1st Service Platoon invites you to participate in The Mission Continues' national campaign to honor the legacy of service of Martin Luther King Jr. by embodying the values Dr. King championed during the civil rights movement. This year we will be returning to Bellevue Edible Learning Lab to get our hands a little dirty as we support Bell Garden's mission "to provide practical learning opportunities for residents of the community in a setting that promotes physical activity, healthy eating, environmental stewardship, and multi-cultural connections for all generations". This was a wonderful event last year and is a great opportunity to connect with other platoon members and build camaraderie as we serve together in our community! No previous garden experience necessary! We will learn together as we grow!
What To Wear
We are a rain or shine crew so keep your eye on the weather and dress appropriately as we will mostly be outside!
Parking
There is plenty of parking on site
Nashville Platoon
Event Contact: Tara Patterson
wentworth.tara@yahoo.com
(763) 238-3074
Impact Stories from the Field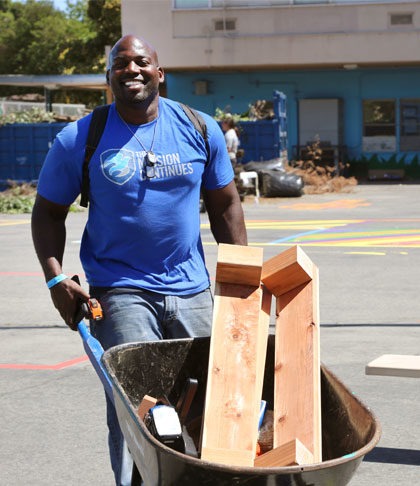 Support our Work in Communities Across the Country
Your donation goes a long way into ensuring that veterans are able to connect with others and make an impact in their home communities.