Event Overview
The Community Hands of Central Texas (CHCT), in coordination with the Texas A&M University-Central Texas' (TAMUCT) Division of Student affairs cordially invite the public and the members of The Mission Continues' Killeen 1st Service Platoon to Religious Leaders Roundtable. Dr. Martin King Luther, Jr. (MLK) was a leader who attracted different people and religious leaders to the cause of equality. In celebration of Dr. Martin Luther King, Jr.'s holiday, the CHCT will hold a Religious Leaders Roundtable that will explore the role of religious institutions and community engagement. Please join us, other veterans, and community members on this special day of celebration and remembrance. #CharlieMike!
What to Bring
A friend or family member.
Parking
Texas A&M University-Central Texas (TAMUCT) has dedicated parking lots for participants. A special parking permit is required to park on the university property. The platoon leader will have special parking passes on-site for guests and participants.
Inclement Weather
The event will be indoors.
Killeen Platoon
Event Contact: Anthony Martinez
amartinez@missioncontinues.org
(254) 383-9492
Impact Stories from the Field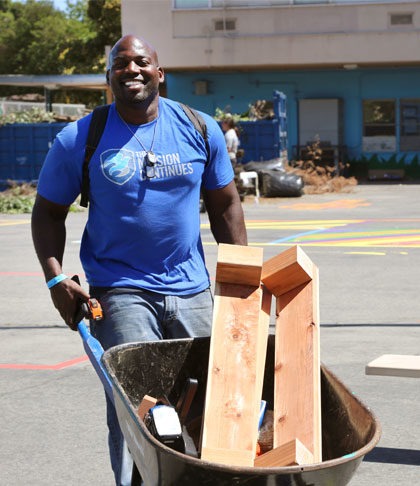 Support our Work in Communities Across the Country
Your donation goes a long way into ensuring that veterans are able to connect with others and make an impact in their home communities.