Event Overview
Please join the Killeen 1st Service Platoon's leadership team and other veterans in our local areas at the "One Percenter Luncheon" at the Dead Fish Grill every last Friday of each month. Aside from introducing yourself to other veterans such as your name, branch of service, and other information you are comfortable in sharing, there is no other program or agenda involved but to enjoy the companionship and camaraderie of all veterans from all branches of service. The staff of the Dead Fish Grill offers the veteran participants an exclusive menu with a veteran-discounted price. We also hold our fellowship together within a room separated from the main restaurant with easy access to the restrooms. We hope that you can join us in this simple celebration of life, fellowship, and camaraderie. #CharlieMike!
What to Bring
Other veterans, old and young.
Parking
Dead Fish Grill has a dedicated parking lot for patrons, guests, and participants.
Inclement Weather
The event is held indoors.
Killeen Platoon
Event Contact: Anthony Martinez
amartinez@missioncontinues.org
(254) 383-9492
Impact Stories from the Field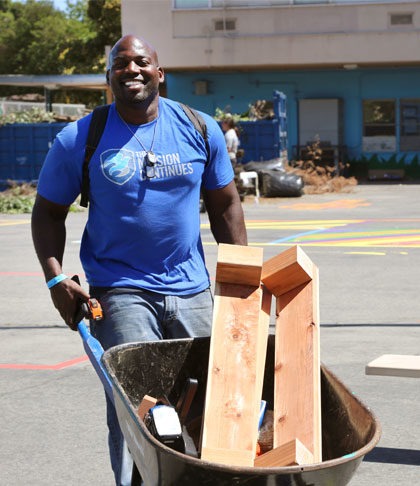 Support our Work in Communities Across the Country
Your donation goes a long way into ensuring that veterans are able to connect with others and make an impact in their home communities.