Event Overview
Join us to support the 9th Annual community service event in East Baltimore honoring the life and legacy of Dr. Martin Luther King, Jr. Hosted by the New Broadway East Community Association and organized by The 6th Branch. If you have any questions please email Colin Lyman at colinlyman@the6thbranch.org. We can't wait to see you there! We will be conducting several light demolition, overgrowth removal, and large scale trash clean-up. Register online with us first. Look for TMC Baltimore 2nd Platoon guide to check in with us You can then register with 6th Branch and fill out their waiver. Hope to see you there.
What To Wear
Weather will be cold. Dress appropriately
What to Bring
Bring cold weather clothing and gloves.
Parking
Parking will be available. Get there early.
Baltimore Platoon
Event Contact: Christophe Paul
christophepaul@hotmail.com
(650) 930-6270
Impact Stories from the Field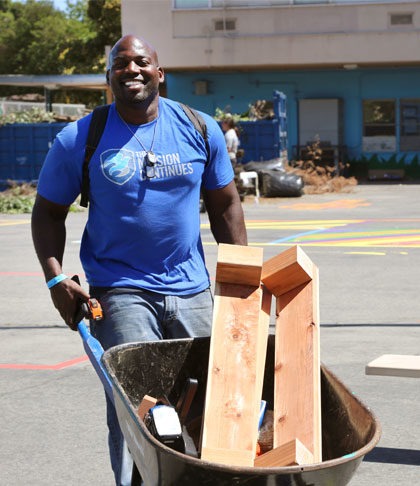 Support our Work in Communities Across the Country
Your donation goes a long way into ensuring that veterans are able to connect with others and make an impact in their home communities.