Event Overview
"Everybody can be great... because anyone can serve." To celebrate MLK National Service Campaign, the Tampa 1st Service Platoon is teaming up with Trinity Cafe for a day of service to support those experiencing food insecurity in Tampa. We need veteran and community volunteers for the meal service (ages 16+ only) and the we will transition and need more volunteers to help deep-clean the kitchen and dining facility (ages 10+ with parent/guardian).
What To Wear
TMC Blue shirt, closed-toe shoes, and clothes you do not mind getting dirty.
Tampa Platoon
Event Contact: Jerry Whatts
jwhatts@missioncontinues.org
(813) 506-1648
Impact Stories from the Field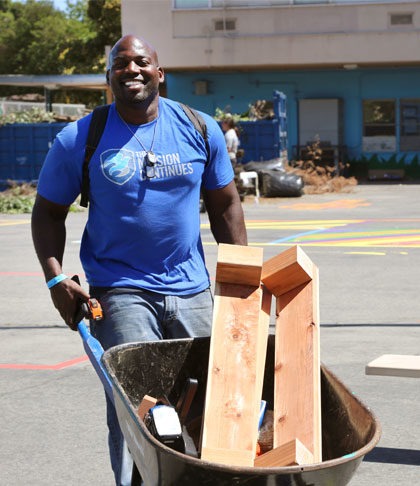 Support our Work in Communities Across the Country
Your donation goes a long way into ensuring that veterans are able to connect with others and make an impact in their home communities.