Event Overview
These are on-going social gatherings occurred every other Sunday's afternoon, deploying guided conversations by our new partnering veteran organization - VETERAN RITES. Together, we call active duty and prior service members of all generations to step into the Veterans Circle of Return, where we return to deep solidarity with one another through conversations that get to the heart of the matter. We get each other's back by listening and speaking from the heart in a way that truly honors what you've been through, who you really are, and where you're going. Using the practice of council we make sure everyone has a chance to lay down what is aching to be shared and held by the community. New beginnings, life challenges, pains from service, songs of joy, it's all good. And immediately afterward, you will have the opportunity to engage in a short and impactful project supporting Seward Park Audubon, all the efforts to support our lands, our feathery friends, and most of all, the next generation. Come on down and bring that battle buddy requiring some radical kinship, even after they say they don't need it. VeteranRites Circles of Return are places of belonging for all current and prior service members, including womxn, LGBTQ+, and minority veterans. We are in this together.
What To Wear
Relax clothing / TMC blues
What to Bring
Open mind, open arms, open hearts
Seattle Platoon
Event Contact: Ryan Mielcarek
council@veteranrites.org
(206) 228-5465
Impact Stories from the Field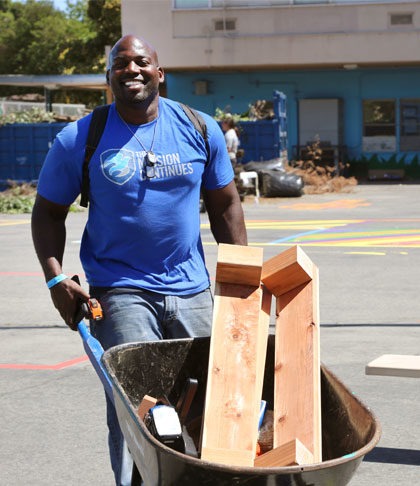 Support our Work in Communities Across the Country
Your donation goes a long way into ensuring that veterans are able to connect with others and make an impact in their home communities.