Event Overview
On December 15th, 2018 we will be placing wreaths on graves of our veterans, at the Cemetery of the Alleghenies. We will be supporting the Wreaths Across America organization in this national event. http://www.wreathsacrossamerica.org/ "We are happy that you are willing to help with our Wreath Across America ceremony at National Cemetery of the Alleghenies (PANCAB). Please do not forget to register on the National Cemetery of the Alleghenies (PANCAB)! That way you will get all updates about the cemetery itself. Here are some things to remember about the ceremony: -Everyone of all ages and backgrounds is welcome. -Ceremonies around the world will be starting at the same moment, so please be on time.. -Please help ensure that all participants get the opportunity to place a wreath. -Please follow the location coordinators instructions on where to place wreaths, as well as "how" they should be placed. -We especially appreciate volunteers willing to help clean-up. Please check in with the location coordinator if you are interested in helping with the clean-up. -The most important thing to remember is to have a wonderful experience participating in the ceremony and thank you so much for help Wreaths achieve our mission to remember, honor and teach."
What To Wear
It is December in Pittsburgh and we will be outside with limited access to shelter. So be prepared for anything
Parking
TBD This is a large area so they will be directing us upon arrival
Pittsburgh 3rd Service Platoon
Event Contact: Justin Thomas
justin.morgan.thomas@gmail.com
(412) 475-0312
Impact Stories from the Field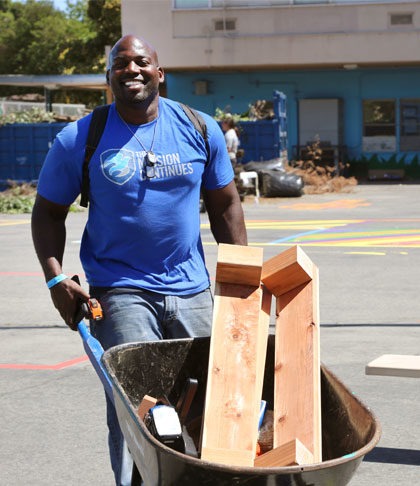 Support our Work in Communities Across the Country
Your donation goes a long way into ensuring that veterans are able to connect with others and make an impact in their home communities.