"Innovate, adapt and overcome"— service in the time of COVID-19

The food usually arrives on pallets. We form an assembly line, our veterans proudly wearing our Mission Continues signature blue shirts, standing shoulder to shoulder with volunteers from partner organizations and the community to unload and repackage the food for distribution.
Box after box, crate after crate—fruits, vegetables, non-perishables—nourishment to feed families in need, make their way into 250 bags. The food drive is located in Compton, California, but people come from all over the city of Los Angeles to collect what they need. Our food drive in South LA has been around for thirty years—it didn't start in March, it just got busier and the lines continue to get longer.
We're here every week. It's our new mission, a reason to leave the house, and sometimes the only reason, aside from the essential trips we take to keep life moving. We do it because we made a commitment to the community and to each other.

As a Mission Continues veteran, I am incredibly proud of what we have accomplished together, but there is much more to do: more veterans to engage, more communities to serve, and more hope to share. We need your commitment to make this vision possible.
I served four years in the Marines, but a more accurate story is that I was born into the Marine Corps. As the son of two Marines, I was raised with their values of honor, courage, and commitment. I understood from an early age what the Corps could provide—a rite of passage and an opportunity.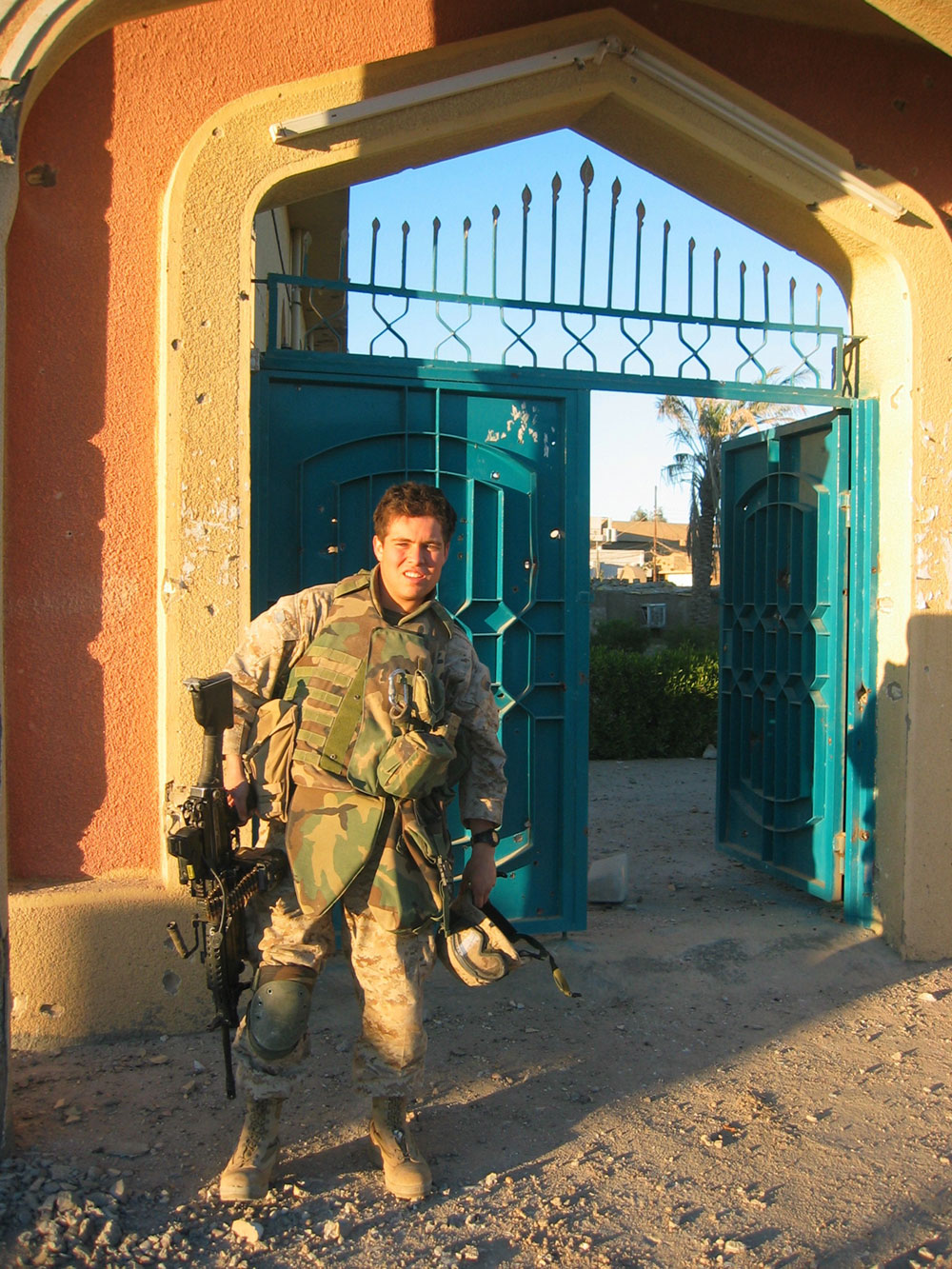 So, when COVID-19 forced The Mission Continues to change the way we operate and the way we connect to each other, the challenge almost seemed familiar—innovate, adapt and overcome to meet the objective.
Across the country, veterans are now fighting hunger. Operation Nourish is a much needed opportunity for veterans to take action. The work provides relief to the community and nourishes our souls and minds.
As a nonprofit organization, 2020 has created obstacles we could have never imagined. We're always up for a challenge—it's who we are. But we need your support to ensure that we have the resources we need to keep veterans going and to be leaders in their communities. With a gift to The Mission Continues, you can help build a movement of veterans to be trained, organized and ready to lead.

Thank you for your commitment to our mission. We could not do this without you.
Yours in Service,
Miguel Vasquez
US Marine Corps Veteran, The Mission Continues Volunteer and Leader