Event Overview
Join Fellow TMC Alumnus Pat Carney Army Veteran and current Veteran Community Outreach team member for the Willmington VA Medical Center, as he leads a panel discussion on Veteran Suicide. Pat, will be joined by the Department of Veteran Affairs Suicide Prevention Coordinators from across the nation. One of the VA's top priorities is preventing suicide among all Veterans–including those who do not or may never seek healthcare at the VA. As a Veteran, you can play a role in fulfilling this mission– evidenced-based best practices can equip you with the tools to do your part. This virtual event is for everyone; Service Members, Veterans, Family Members and Community Support.
Event Contact: TLiza Kiel
tkiel@missioncontinues.org
4098282309
Impact Stories from the Field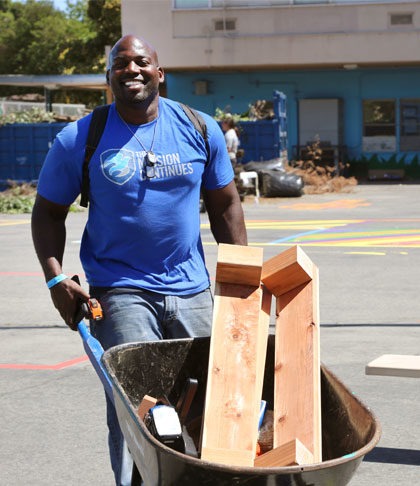 Support our Work in Communities Across the Country
Your donation goes a long way into ensuring that veterans are able to connect with others and make an impact in their home communities.